CERBERUS Non-Lethal Visual Disruptor
CERBERUS non-lethal visual disruptor provides the ability to steal the

vision of your suspect/target, and provides you precious time and situational-awareness.
It mounts to a handgun, rifle, or peppergun rail; or even used as a stand-alone device.
CERBERUS is ideal for home defense, law enforcement, private and diplomatic security, check-points, TSA, military police, as well as numerous other scenarios.                           
Yearly U.S. Officer Fatalities
Police-Suspect Encounters
The CERBERUS has two ambidextrous activation buttons that are identical in function.      A half-second press of either button turns the device on into the default pulsing "dazzler" visual disruption mode.  A quick tap of either button will shift the output back and forth from the pulse mode to the constant-on flashlight mode.  Another half-second press of either button will shut it off. 
The rail mount assembly on the top of the CERBERUS fits all in-spec 1913 rails, and is able to change it's position forward and backwards along the top of the CERBERUS to accommodate practically any pistol or rifle rail, even ultra compact pistols with short rail pads.  The rail claw slides along a special dove-tail channel on the CERBERUS top spine.  Once you've determined the best mount location for you specific setup, four screws anchor the mount into the body, locking that position. 
The three front emitters always activate together in both the disruption mode and flashlight mode.  Two green emitters are projecting the optimum wavelength to saturate the human eye.  The white emitter assists with this saturation, and also provides periphery wavelengths to allow the user to accurately recognize colors and depth perception that would otherwise be compromised in an all-green monochromatic environment. 
The underside of the CERBERUS features a basic battery condition indicator, showing green or red regarding the remaining battery life.  Battery life is a function of the mili-amp hours of the batteries being used.  Ambient temperature extremes can have an impact on batteries as well.  For the included 750mah batteries, typical run-times in the pulse mode range from 45 to 70 minutes.  As a visual disruption tool, most usages will probably be less than 30 seconds at a time.
CERBERUS : 3.61oz.
2x batteries : 1.26 oz oz.
Packaging : 3.23oz.
Max length : 3.050"
Max width : 1.505″
Main body height : 1.695"
Height to Rail clearance : 1.80"
Max height including complete mount : 2.040"

US Military J.N.L.W.P. level of ocular-saturation ("Compelling-Glare") achievable up to 20 meters.
20+ meter saturation level for US-DoD Hail-Warning-Suppression.
What is the history of the CERBERUS?
During my nearly two decades with the family Meyers business, the focus was military-only infrared lasers for long range target marking needs.  We invested several years and countless man-hours to maximize power and efficiency in as compact a package as possible.
The need for dusk/dawn targeting created the visible green lasers the family business is known for.  These were still target pointers for niche targeting applications.
US Army Rapid Equipping Force
In the mid-2000's, I met with the Army REF to help them with a serious problem.  Drivers were ignoring misc warnings at foreign checkpoints, and soldiers had no choice but to shoot.  I provided them with some highly modified green lasers to point at said drivers to get them to stop.  The product was wonderfully successful!
Joint Non-Lethal Weapons Directorate
The lasers were refined and coordinated through the JNLWD.   Different features were incorporated based on the needs of the individual armed branches.  All four primary military branches purchased and deployed these life-saving lasers.
The non-lethal ability of these products was so effective that several groups outside of the military wanted them. Unfortunately, the products were all "mil-exempt" meaning only military could purchase them… and only at the departmental level. Individual SSAMs could not even purchase them.
There was a huge number of people that needed this non-lethal capability, but were restricted from purchases.  So I started designing the CERBERUS directly based on the mil-exempt lasers, but engineered to comply with all the regulations.  Being a commercially available product (and a completely different business model), Civilian Warfighter was created to provide this formerly restricted technology to previously restricted buyers. 
Batteries and rail adapter
Two 750mAh rechargeable batteries are included with the CERBERUS. These are the rechargeable RCR123A style batteries, officially know as 16340 size. Rechargeable with any 3.7vdc li-ion charger.
In a pinch, regular CR123 batteries can be used, but performance (namely run-time) will be diminished.
The included rail adapter allows you to connect the CERBERUS disruptor to a variety of atypical fittings. This adapter is a "double rail" accommodating the potential of two rail mounts joining together. This can be particularly helpful connecting the CERBERUS to certain pepper-ball and pepper-spray devices, as well as handles and grips if using the CERBERUS alone.
You could be featured here!
If you have a unique personal story about your interaction using the CERBERUS non-lethal visual disruptor, please submit your personal testimonial and a basic profile photo to see if you can be featured here!
Kyle Lyons
"This thing is terrible to have pointed at you. Vision is completely compromised. Don't even attempt to drive after getting hit with this."
Kyle Lyons, 19D Cavalry Scout
US Army – Retired
Alan Davenport
"I am well familiar with the very effective military-only predecessor device, and in many ways the Cerberus is a superior tool. Visual disruption is the ideal "intent determiner" for checkpoints, perimeters, CQB, entry, and even conventional L.E. operations."
Alan Davenport, Non-Lethal Trainer
Michelle Neises
"The CERBERUS is a unique tool, able to stop most incidents before they are even an incident. The flexibility of mounting works with both my sub-compact pistol as well as my pepper sprayer."
Michelle Neises
Advanced Placement Calculus Professor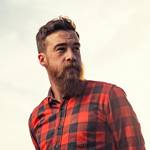 Stefan Bergenheim
"What I like is the extra time and ability to identify the aggressor that the Cerberus buys you, before you engage or opt not to."
Stefan Bergenheim